Jogging is not just a hobby. It is a manifestation of self-discipline in successful people, a place to win with oneself right from the thought.
Haruki Murakami is one of the best-known Japanese novelists and translators both in Japan and abroad. However, what little people know is that, except for the ability to write. Haruki Murakami is also a long distance runner who has participated in many different marathons and achieved many good results.
Haruki Murakami himself once shared, the habit of running 10 kilometers a day has helped him change his whole life. In fact, running is not a hobby for him to pursue, but it is the principle he set for himself when starting to make a living by writing.
By the time he was 29 years old, he opened a bar and was accustomed to a day and night lifestyle. He has upset his living ways a lot.
Therefore, his body enlarged quickly, physical health became an extremely difficult problem. To make himself healthier, he began to maintain the habit of jogging, waking up at 4 am every day and practicing running about 10 kilometers.
From the beginning of this habit, Haruki Murakami realized that he himself had worked a lot more effectively. His healthy life helped him become more lucid and alert, and his thinking power was also stronger. Thanks to that, he promoted his creative ability in a remarkable way.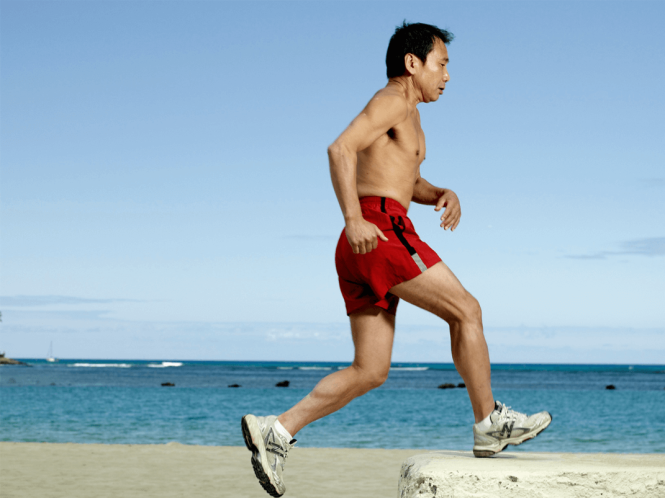 Marathon is not like sprinting. At first, when the body is still energized and excited, we can leisurely run and admire the surrounding scenery. But as the running distance grew longer and longer, it gradually became a battle with himself. The most difficult challenge here is making the body constantly overcome the desire to strike to complete the very long track dozens of kilometers.
He felt his mind becoming more lucid. In the process of running, creativity also flows constantly when a lot of novel ideas arise in his mind on the long race.